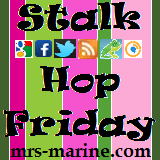 My name is Kelly and I am a complete Control Freak.... There I said it!!!! Those who know me well will no doubt be nodding their heads in agreement.... But I do have to say that last night - God gave me a little kick... He wanted me to cool my jets.. Get over myself... My "controllingness"
my new word and I like it
was getting out of control and He wanted me to "look in the mirror"....
Yesterday was a bad day on the home school front... Because this on-line schooling is still new to my kid
me
the pacing (things that need to be completed by X day) was off.. My kid was having a hard time understanding an algebra equation - (there was no way I could help her...) She met with the teacher - understood it - did not take notes - then proceeded to forget how to solve the problem... Several hours were spent on her math and then she needed to complete several other quizzes/tests/assignments that are all due by today.... Poor thing she was frustrated... I was frustrated.. My control problem raised its very ugly head... SHE NEEDED TO CATCH UP... Instead of allowing her to go at her pace.. Instead of trusting her to try it on her own.. I got in the middle of it and pushed... I did not give her the chance to rise to the occasion herself.. Because of my control freak nature... I contributed to her levels of stress... and that is something that is NOT acceptable.... I need to back down... I need to stop... NOW!
While I was in the bathroom (come on - we all read while we wee) - There was book in the magazine rack called "What Does The Bible Say About...." I opened it - not looking for anything specific... I had a little time to.. well you know.. And the page I opened to said this: "
Do you give others (relatives, friends, and co-workers) not only the responsibility but the needed authority to get the job done - even if it means seeing it done their way instead of yours?"
This peaked my interest and I knew my answer to this question was undoubtedly "NO".. The book went on to tell me that Jesus had more reasons to avoid delegating - yet He sent out 70 workers with full appointment to preach and heal on His behalf.... In doing so, Jesus affirmed the often heard but less often practiced concept of people and their development as the most important task of a manager/mother/parent... Of course, He gave the 70 workers detailed instructions before He sent them off... But a study of His discipleship methods shows that He was just as concerned with their growth as He was that the task be accomplished a certain way... When the 70 workers returned - they returned "with joy" excited by their experiences.. They would never be the same....
I realized in that moment in the bathroom - that I was making her education.. her decisions.. her grades.. her tasks.. her everything.. I made them about me... I was making it personal.. I was trying to control her to be "perfect".... and God knows I am so far from perfect.... so why would I put that kind of pressure on my kid.... Okay - God.. I hear you....