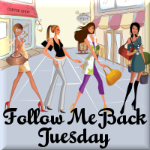 I have shared that I am going on a dream historical vacation with my two (2) favorite people in the world... my teen daughters... I told you about flying into DC and visiting Williamsburg and all the top "must sees" in DC... You can read about it here...
Part I
. I also shared that we will be jumping on a train to go to New York City and the exciting things we have planned... You might say - I am completely Insane in the details but I believe to have a great vacation - You MUST be greatly prepared... You can read about the 2nd leg of our journey her...
Part 2
...
The last leg of our journey will be in Boston! I am really looking forward to riding the train from NYC to Boston - I'm guessing the scenery will be much different than riding along the Southern California coast... I have my Ipad loaded with books to read and games to play... My girls have their Ipods loaded up as well...
My sister lives outside of Boston and she and her daughter will join us on our adventure here... This is the plan... We arrive in Boston in the late afternoon - this will be a great time to relax by the pool or see a movie..... or sleep... As you can imagine - we most likely will be exhausted from our non-stop activities in The Big Apple... The first full day - we will walk the Freedom Trail... My husband and I did this walk about 15 years ago and we really enjoyed it... I'm hoping the girls will too.. On the Freedom Trail - we will walk by the Old North Church... you know the church where Paul Revere saw two lamps in the high tower warning him that the British were coming.. Also along this walk - we will see Paul's home, Mother Goose's grave, The Famous Swan boats, different historical markers from The Revolutionary War, and The USS Constitution also known as Old Iron Sides.... There are many other things too - such as Faneuil Hall Marketplace.. Can anyone say Lobster Roll????
Our last full day in Boston - we will venture to Salem... My oldest is fired up about this one... I have booked three (3) tours... One tour we will go into the 2nd oldest cemetery in the US.. Tour two - we will go on a walk about and learn about what led to the hysteria of the Salem Witch trials - the key players and the innocent victims and our last tour will be a night.. It's called Haunted Footsteps - it's a tour of known areas with paranormal activity.... boooooo..
After Boston we will head over to my sister's home.. I have not seen her new home yet and look forward to relaxing... eating... sight-seeing.......
Now the big question is this..
..
Do I take the train back to DC (my free airline tickets require this) Or do I fly out of Boston...
Train - 8 hours - Cost $140 for 3 tickets - Hotel room $175. Total: $315
Boston Flight - 3 one way tickets $526....
What Would You Do????